Moving Long Distance to Los Angeles
While long distance moving can be an exhausting experience, Los Angeles is a great place to make that move to. If you are considering Los Angeles long distance moving company, there are a few things you may want to prepare yourself for.
It's important to find out which movers are the best for the job to move you to Los Angeles. If you have never lived in a big city before, you will want to find out from local sources on what to expect when moving there. Finding the right moving service is probably the most important part of your voyage.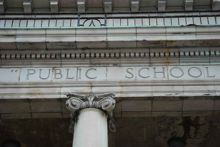 For parents that are moving with children to Los Angeles, it is important to research the schools and what they have to offer. Fortunately, the educational system in Los Angeles is known to be quite adequate for both private and public schools. The hardest challenge for both parents and children in Los Angeles is the commute to and from school. It's not uncommon for children to commute long distances to attend a good school and it is something to be seriously considered before your long distance move to Los Angeles.
If you are moving from a colder climate to Los Angeles, be ready for the summer heat. It is not uncommon to have days with temperatures over one hundred degrees. The air will be hot and dry, which can make the adjustment easier for many people.
When moving long distances, it is best to use a long distance moving company that is located in your area as opposed to contracting movers that are in other cities or states. It is always a good idea to select at least three or four moving companies to call and get information on. It is important to make sure that the moving company you select is registered with the US Department of Transportation's Federal Motor Carrier Safety Administration and that they have a US DOT number. Do not hire a company that demands a huge deposit before they transfer your items always make sure that the company gives you a copy of your rights and responsibilities. These are all key factors in making your decision to hire movers for you long distance move to Los Angeles.
Recommended Reading
Reasons To Move To LA From NYC