Moving Green - Moving with Children - Part 1
Long distance moving can be exciting and challenging all at the same time. As a parent, it is important for you to understand that this experience may be very difficult for your child. A good way to help your child through this process is to keep them involved.
Talking With Your Child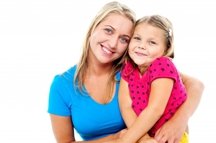 There has been an assumption for many years that the less time your children have to think about moving long distance, the easier it would be for them. Times have changed however, and in the last few years some experts now believe opposite is true. Your children will need some time to get used to the concept of moving.
It is important to speak with your child once the decision to move has been finalized. Be alert to their reactions and let them know that you are open to any questions or fears that they may have about moving long distance.
Keeping Your Child Involved
One of the best ways to get your child excited about your long distance move is to get them involved in the process. You can explain how the entire process works from beginning to end, and how important they will be in it.
Some of the things that we will explore in our next articles about moving with children will be what are the specific tasks that can help them through moving long distance. In short, this includes such things like having them help with sorting and packing.
The Environment
Explain to your child why you have made the decision to make your long distance move as green as possible. Give them your definition of the word green and how it may apply to things like packing materials.
Let your child know that the environment is a sacred place that needs to be protected. Show them that you can help the environment by being aware of what types and how much packing material is used, and what items can be recycled if not shipped with your long distance movers.
Some children may not be very excited, but the long distance moving process allows for a great opportunity to teach them the importance of our environment.