Moving Your Vehicle - Delivery
Congratulations! Your vehicle has arrived and you are now ready to accept it. There are some factors you need to consider and learn as you prepare to receive your vehicle from the car carrier who moved it for you.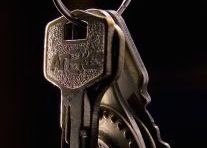 Meeting the Carrier
Be on time to meet your car carrier. Keep in mind that any delays may affect other customers awaiting for pickup or delivery.
Be sure that the meeting spot is clearly defined and easy to access for both you and the carrier. As explained before, you must set a meeting point that can accommodate the size and maneuvering restrictions of the truck.
Accepting the Car
When your car arrives, take the time to perform a slow, methodical inspection of the vehicle. Have your damage documentation and a copy of the original inspection pickup report in hand.
As you inspect the car, look for any cosmetic and mechanical damage that was not noted in the original report. Make sure you inspect underneath the vehicle as well. If there is any damage not on the original inspection report, note each incident of damage as exceptions and be sure the driver signs it.
Use photos to documents the additional damage. You will be able to use these photos as evidence to support your claim. If the vehicle cannot be inspected properly due to weather or lighting conditions, do not accept it.
If You Detect New Damage
Car shipping is considered safe and wary free as the majority of vehicles are shipped with out incident or damage. However, damage does sometimes occur and it is important to understand and be familiar with the process of receiving compensation for damages.
If damage occurs, note all damage on your inspection report and have the driver sign on it. Then contact your car shipping company. Your car shipping company should then work with you to reimburse you for confirmed damage done to your car.
Disputes
If for any reason you think that you were not treated properly by your car shipping company, try to work it out with the company directly.
Most companies will work quickly to help resolve any issues.
If your attempts to work with your company fail, file a complaint with the Better Business Bureau. In addition, contact The U.S. Department of Transportation (US DOT).