Moving to New York
The state of New York is one that many people seek to live in but New York City is one of the most difficult cities to find a home or apartment to live in. Space availability really depends on what part of New York you would like to move to.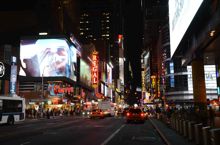 New York City may be unrealistic for you to move to if you are not willing to pay high rent on small apartments or if you are unwilling to wait for an apartment to become available. In many other cities in New York and all over the countryside, there are many properties that are being foreclosed which may be provide you with your best opportunity to land a great home in New York. Depending on your situation, you should be able to locate a beautiful home in New York for a decent price.
The value of property is down all across America since the real estate market has been unstable for the last few years. Fortunately, making a large investment in a new home does not have to be a burden. Actually, buying a foreclosed property in the state of New York could be your best option, leaving you with a feeling of relief instead of grief.
Foreclosed homes in New York can be bought anywhere from ten percent to fifty percent of what they are actually worth and anyone interested in buying a home in New York should have no trouble finding deals like this. To obtain a foreclosure listing, contact a mortgage lender at a public auction or at their office. If you decide to buy a house in this manner, you will not have to worry about where the market stands because you will already have equity built by buying at a discounted rate.
Foreclosed homes in New York are plentiful at the moment with literally thousands of properties that are in foreclosure all across the state. You can even find foreclosures happening around the New York City area, however, these properties will not last long at all. If you want a city area, take a look in Albany or Buffalo, which are also full of foreclosures.
Now is a great time to look for property around New York and the best way to search through the foreclosures is with a good listing service. Do some research on the internet for lists you can look through.