Long Distance Movers in New York and the Distance You Are Moving
Long distance movers New York are companies that move your items a distance of over 50 miles from one residence to another. There are some differences in the costs and handling of extra long distance moves. However, any move that is considered a long distance move may have some factors in common.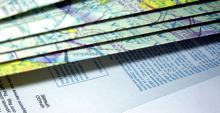 Costs for long distance movers New York can vary based on the distance your items travel. If you are moving 60 miles from one part of New York City to another, your move might be considered as a flat fee move. One moving fee would be charged for the weight of the shipment. Other specialty charges would involve the packing and loading.
However, if long distance movers New York were to put your belongings on a truck and move it from New York to California, there might be additional charges based on the distance. In the present state of the fuel price situation, there might be a special per mile cost for fuel. Long distance movers New York cannot fairly charge the same for a move that requires only a little fuel as for one that necessitates several fill-ups.
You might think that long distance movers New York would have to be extra careful in their packing and loading of your belongings. After all, they are going to travel a long distance, especially if they are going out of state. However, the truth is that the preparations are really no different from a shorter distance move.
Long distance movers New York must certainly take care to pack your items carefully, especially delicate and fragile ones. They must load the vans so that the heavy items are on the bottom. Everything must be positioned so that it will ride well. What you may not realize is that the same care must be taken with a 60 mile move or a move around the corner. Once the van starts moving, belongings can get broken and damaged if not properly packed and placed.
There is one situation that could cause you to find more damage from items moved by long distance movers New York. Sometimes, in a long distance moving situation, household belongings are moved from one truck to another. This extra moving of the articles gives more chances for things to get misplaced or broken.
You can avoid having your items moved from truck to truck by specifying in the contract that no such moves will take place. If your long distance movers New York cannot agree to this stipulation make sure that you have plenty of insurance if you should decide to use them.
Long distance movers New York can do a fine job of carrying your household goods from your old home to your new one. If you are moving a long distance, do all you can to protect your belongings from harm, just as you would in any case. Be prepared to pay more for an extra long move. If your long distance movers New York do their jobs right, you will be glad to pay the extra fee.