History of Los Angeles
Throughout its history, Los Angeles has been one of the most visited places in the United States. People in America and around the world are interested in Los Angeles. Los Angeles is the home of Hollywood, where many actors, actresses and directors have made their way to fortune. Of course, there was a time when Los Angeles was not a city at all, but native territory. Long ago, Native Americans whom called themselves the Tongva tribe lived in this territory. Like other Native American tribes, these people traded and interacted with other tribes in the Californian areas. These tribes were some of the most successful communities in early California because of the many raw materials they had at their disposal.
When the Spanish and Mexican era came into play, the area that is now Los Angeles was highly influenced by these peoples. In fact, at this time, Los Angeles was known as El Pueblo de Nuestra Senora Reina de Los Angeles Sobre El Rio Poriuncula. This is Spanish text, which means: The Town of Our Lady Queen of the Angels on the Porciuncula River. However, the Spaniards were not the only nationality of people that affected Los Angeles. Latin American and European cultures had their effect on this city as well. This only makes Los Angeles a more interesting place to visit.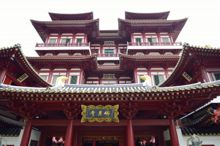 Los Angeles was finally incorporated as a city in 1850. Around this time, many people were losing the ownership of their lands. The Mexican peoples who had settled in Los Angeles and considered it home were not getting along with the new European powers that were taking over. Of course, none of the Mexican settlers wanted these new European settlers to take over authority of the town. The year of 1871 brought in the first Chinese commercial community, Chinatown. That very year, this town experienced great difficulties. This was unlike the other rivalries around town, however, because the Chinese had a war going among themselves. Despite the bad beginning, other communities around Los Angeles applauded the Chinese for having a well-developed community.
The European businessmen in Los Angeles at this time and some who were not in Los Angeles were promoting the town to develop its economy. The economy was doing well, but they were looking for a significant increase. With their promotions, Los Angeles began to see an increase in the amount of buildings and other structures. One of these structures was a railway that was built around 1876 and was connected to the Central Pacific and San Francisco.