Where to Play Golf When Moving to New York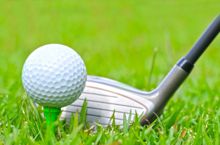 Moving to New York can be very tiresome and soon after settling in, you'll want to enjoy your favorite sport to unwind. And if you love golf, you'll find yourself in awe of the numerous courses up for your choosing. This city boasts of award winning golf courses that will satisfy the needs of both a pro and beginner.
Scattered across New York are numerous golf courses which provides an oasis distinct from the hustle and bustle of this buzzing city. And being a city of this size, you will get an opportunity to play your favorite sport in world famous courses designed by great architects such as AW Tillinghast.
If you are looking for famous courses, then the first golf course you should try playing on is the Bethpage State Park Golf Course in Farmingdale. They feature five 18-hole golf courses: black, green, red, blue and yellow. The Black Course has been the venue for a U.S Open Championship. The combination of slopes and greens makes this course one the most difficult to play on and will definitely entertain a pro. If you decide to play at Bethpage, the Green course will provide a good welcome and warm up; it is the first of five. While the Yellow course which is said to be the easiest course, is great for the average player.
Another famous golf course is the Winged Foot Golf Club in Mamaroneck. It features a 36-hole golf course divided into West and East Courses, each at a par 72 and both designed by AW Tillinghast. Both belong to the upper half of the top 100 great golf courses in the country and have held several championships in the past years. Built in 1923, Winged Foot Golf Club is one of the oldest golf courses in New York and has quite a bit of history which will definitely interest someone who just moved to this metropolis. On the other hand, the combination of its majestic brick stoned building and well-manicured grass, makes this golf course the place to be for golf experts. The grounds and its slope can be tough to play on, with the whole course carrying a rating of 75.2.
If you are on the lookout for a more private, high-end and new golf course, then the The Bridge at Bridgehampton is a place to visit. Opened in 2002, this new golf course offers an interesting 18-hole course featuring more than 7,000 yards for a 74 par. Although newly opened, this course has a 76.1 rating and a 140 rating for slope.
There are simply a lot of choices offered to a person who loves to play golf and just recently moved to New York. These are just among the few to visit and there can be a lot more if you check the internet or ask friends for referrals. To know which golf course you'll permanently be playing on or club you will be joining, it will be worth taking a trip to all the golf courses around the city.