6-8 Weeks Before Your Move
The initial phase of your moving process starts 8 to 6 weeks prior to your move date. This is the right time to start planning ahead and prepare for the "big day". The following guidelines will walk you through the basic preparations that require your attention.
What is Moving?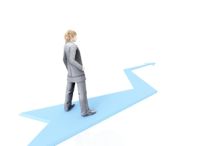 If you are preparing for an interstate move, your moving cost will be determined according to the amount of possessions you are moving with you. This is the time to start thinking about the size of your move and downsize it if possible.
If you already bought or rented your new home, you know how it looks like. Sketch a floor plan of your new residence and try to fit your belongings in it. Visualize the space and think about furniture placements. Keep in mind that there is quite a difference between the average New York apartment and the Californian one.
Now, that you know what items are you moving, you need to choose what to do with the items you do not need. Here are some suggestions:
A moving sale is a great opportunity to make money by selling old stuff. Learn more about moving sales
Give away stuff to friends and family
DONATE TO CHARITY. It is always a good idea to help others and donate your old belongings to those who need it. Schedule donation's pick ups for 2 weeks prior to your move date.
* Charity organizations California
* Charity organizations New York
Dispose of items that cannot be reused.
Finalize Your Move with a Moving Company.
Once you have decided what stays and what travels, you are ready to choose a moving company and get a written quote. Be sure to provide your relocation representative all the necessary information regarding your move needs:
Origin and destination information including: stairs/elevator accessibility, truck access and parking.
Pick up and delivery date.
If storage is needed, for how long and if you are interested in storage in your origin or in your destination.
Packing services and packing supplies.
Unpacking services and debris removal.
All other special need you might have.
Packing Supplies, etc.
If you contracted your moving company to do the packing for you, you can skip this phase. Your moving company will provide all packing materials needed to pack your belongings according to an inventory list.
If you choose to pack yourself, this is the time to start gathering packing supplies. You can purchase all these materials directly from us. And yes, we deliver.
Be sure to purchase boxes that are specially designed for moving and relocation to prevent any damages to your belongings. Oversized boxes are often not strong enough to protect the packed items from damage.