Auto Transport Guide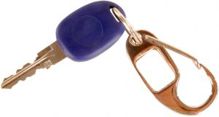 Many people have moved in their lifetime, but far fewer have probably moved a car. However, as you accumulate more stuff - and more cars- you probably don't have enough bodies to drive those cars when you move.
The solution? Ship it!
This article takes you through the steps to take when trying to locate auto transport companies.
1 What Kinds of Costs Will You Face?
In order to receive price quotes, you will be asked many questions, such as:
Do you need your vehicle by a specific date?
How far will you be traveling?
How large is the vehicle you will be transporting?
Do you want door-to-door service? Or is it OK to drop it off and pick it up at a terminal?
These questions will help you get a more accurate estimate for shipping your car, although additional fees are applied for oversize vehicles or for immediate pick up. Ask the company which charges apply to you.
2 Find a Shipper
There are many ways to find auto shippers.
You can browse advertisements in local newspapers, phone books or the Internet. You can also seek recommendations from others who have shipped a car. If you can't find a local auto shipper, ask about terminals or carriers where you can drop off or pick up your vehicle; these terminals are most likely associated with a company located elsewhere.
Before choosing, find out if the company is licensed and bonded, and check with the DOT and the Better Business Bureau to determine if your auto transport company meets the regulations for secure transporting and to see if there are many unresolved complaints.
3 Picking Up the Car
Make plans at least two weeks in advance, preferably longer, especially for long distance moving. The earlier you schedule your pick up, the better your chances of having your vehicle picked up on the date you request. Many companies will also have an immediate pick-up option for an additional fee. (Keep in mind that pick up and delivery dates are not guaranteed so plan appropriately.)
4 How Long It Takes
There is no way to tell precisely. If you do not choose the guaranteed pick up service, you will be given an estimated pick up date. The time frame can range from 1-5 days depending on weather conditions and where you are located.
As it gets closer to your move date, you will receive a specific date and time for pick-up and delivery. These details are important to record so that you can schedule properly. Your car is being transported with other vehicles, which means that your car may be the first to be picked up, but the last to be delivered.
5 Is My Car Insured?
Check on your vehicle transport company to ensure that your goods will be fully insured. All reputable transport companies will offer coverage and have a certificate of insurance available.
You may decide to take additional insurance if you want supplemental coverage for scratches, dents or damage to personal items left in the vehicle. Because personal items are not permitted in a vehicle that is being transported, you cannot be covered for these goods while you're moving. Your transport company is not responsible for any belongings left in the trunk or compartments.