2 Weeks Before Your Move - Part 2
After learning about the tasks described in part 1 of this two-part article, you are now ready to go through the rest of tasks related to this phase of your move.
While the first part focused on the arrangements involving your children, moving company, and computer, this part will cover the special plans required if you choose to drive to your new destination and some more packing tasks.
Prepare Your Car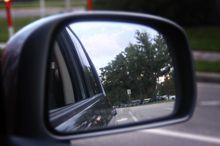 If you plan to drive to your new destination, you must have your vehicle serviced and prepared for the long trip. See your mechanic and be sure to let him know your trip plans. This will help him understand the big task and carefully check and prepare your vehicle for the task.
Find your new mechanic when you arrive at your destination and have your car checked again to assure that the long trip didn't damage it.
Insurance tip:
Prepare your car registration and insurance. If you're moving out of state, be sure to consult with your insurance provider to confirm that your insurance coverage is valid even when you move out of state. Keep in mind to ask if there are any towing limitations.
Related links:
Find your mechanic in California, New York
Plan Your Trip
Whether you are moving from Los Angeles, California to New York City, New York or from New York City, New York to San Francisco, California, you are still about to drive more than 2700 miles. This long trip requires preparation.
Work with a map and a guide to plan the trip route. Your coast to coast relocation is a great opportunity for a family coast to coast trip as there are many attractions along the way that can make this trip a great bonding experience.
Make the trip planning a family experience. Decide where will you sleep? What national parks will you visit? Through what cities will you drive? How many days will you stay in every place? Etc.
While planning the trip, mark down important spots on your route:
Gas stations
Hospitals
Mechanic shops
Hotels / motels
Restaurants / diners
Packing Continues
Continue packing and plan accordingly. If you feel that time is running out, maybe it is time to call in some help. Rally some friends, family, and neighbors and ask for help with your packing. This can be a great opportunity to spend more time with people you care about.
Label your boxes with their content and special instructions and warnings (i.e. "fragile", "this side up", etc.). it is also a good idea to mark each box with a number and a color. That will help the movers identify where is the box coming from and where does it go to in the new house.
Most moving companies will offer an inventory list as part of their service. That means that they will create and keep a comprehensive inventory list including the content of each box. Do not forget to ask a copy of that list before your movers leave.