Moving From San Francisco to New York
Moving long distance across the country can be an opportunity to create a once in a lifetime moving experience. We provide solutions to some of the common challenges faced with long distance moving from San Francisco to New York, ensuring you have a smooth transition to your new destination.
Long Distance Moving Challenges and Their Solutions
Challenge #1: Choosing a reputable moving company
Finding the best Movers from San Francisco to New York to transport your belongings is top of the list for many people moving long distance to New York.
Solution: To find the best moving company for your relocation, spend some time researching long distance movers that specialize in moving from San Francisco to New York. You'll want to read reviews, meet with company representatives, and compare estimates.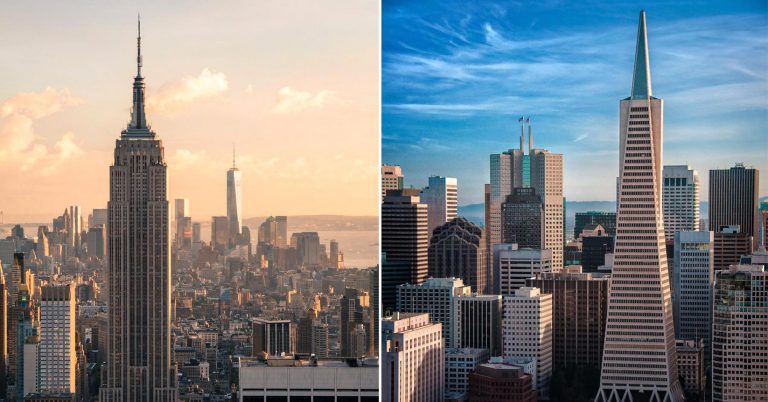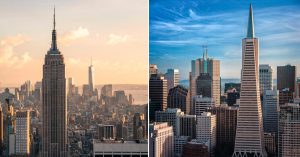 Challenge #2: Deciding what will be moved to New York.
Long distance moves are charged differently than local moves. Movers from San Francisco to New York will provide estimates based on what is being moved and the distance being traveled. Local moves within San Francisco are usually charged at an hourly rate.
Solution: Prior to collecting estimates for your move from San Francisco to New York, take the time to sort through your belongings and prepare a detailed inventory list of the items you plan to move. Anything not being moved can be given to friends and family, donated or sold. This way you will not be charged for moving any unwanted items. If you're moving to New York City, apartments are usually smaller than the apartments in San Francisco, so it's possible that some of your current belongings might not fit into your new home.
Challenge #3: Packing for long distance moving
Packing for a local move within San Francisco is far simpler than packing for a long distance move to New York. They require very different techniques. However, the safety of your items is always of utmost importance to any reputable moving company.
Solution: If you plan to do the packing yourself, watch some How to Pack Videos for tips and techniques. You want to ensure you know how to correctly pack boxes, and which packing materials should be used. Proper packing will prevent your belongings being damaged while in transit. Alternatively, if you don't have time to do the packing, or prefer that professionals do your packing, many moving companies also provide packing services for an additional fee.
Challenge #4: Will you require storage?
Often, when making a move from San Francisco to New York, you might need storage for a short period of time until you're able to move your belongings into your new home in New York.
Solution: If you will require temporary storage, also known as "Storage in Transit" within the moving industry, many moving companies provide this service. It can be for a few days, weeks, months or longer. If you know in advance that you're going to store your items, it's a good idea that during the packing process to already prepare your items for storage. Speak with your moving company to confirm where your belongings will be stored. Will it be at origin, at their warehouse in San Francisco, or at their destination warehouse in New York?
Challenge #5: What is the Delivery window?
Moving your belongings approximately 2900 miles from San Francisco to New York on a cross-country moving truck takes time.
Solution: When hiring a professional moving company to transport your items, you will be given a delivery time frame. Different moving companies have different windows of delivery. Before finalizing a moving company to pick up your belongings in San Francisco, make sure you are aware of, and agree with the delivery window in which your items will be delivered to New York.
For an additional fee, some moving companies can provide a guaranteed delivery date or a smaller delivery window.
Overcoming your long distance moving challenges
Once you have resolved any challenges that came up during your moving preparations, you can now ease in to the transition of moving from San Francisco to New York.
Recommended reading
Moving Companies
Selling Your Belongings
Moving to New York