Eight Must Do's When Hiring
If you're going to be hiring a long distance moving company for your move from Los Angeles to New York, there are eight things to pay attention to during the process of the move. Understanding the moving industry, being prepared and knowledgeable will provide many benefits including how you manage your move, the movers you hire, and the experience as a whole.
Confirm payment options
Reputable long distance moving companies in Los Angeles will accept a variety of payment methods. These include: cash, most major credit cards, and wire transfer. Any moving company that will only accept cash should raise a red flag. Before hiring and trusting a long distance moving company to transport and deliver your items to New York, make sure you know what methods of payment they accept and their payment terms.
Should you ask if the moving company is a broker?
 Yes! This is a very important question to ask any moving company you are considering. If you do hire a broker to transport your belongings from Los Angeles to New York, ask who will be moving your items. Obtain as much information as possible, including the names, addresses and contact numbers of any additional companies that will be involved in your move from Los Angeles to New York. By law, the broker must tell you if they will be hiring any other companies to do the actual move.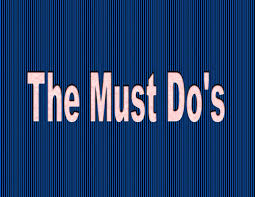 Know what you're signing
Before you sign any documents, make sure you understand what yo/u are signing. This is important for any move, however, for long distance moving from Los Angeles to New York, it is especially important, as there are far more details involved in a cross country move. If you have questions about anything on the documents, such as additional fees, services, or need clarification on terminology, make sure to ask before you sign.
Hold onto important paperwork and documents
 Anything of value, such as: passports, travel documentation, personal photos, financial statements, rental agreements, school and medical records etc. should be kept with you at all times during your move from Los Angeles to New York. This also includes any high value items such as jewelry.
Make sure you're insured
Moving to New York from Los Angeles is a long journey; your belongings will be in transit for a period of time with the moving company you have hired. On occasion items need to be transferred between trucks, which could increase potential damage. Damage can also occur due to other unforeseeable situations. Professional moving companies will always do their best to ensure your items arrive at your new home in New York undamaged. However, sometimes items do get damaged, or even lost. Knowing that you have communicated with your moving company and been provided the different insurance options, allows you to know that you have made the best decision when it comes to insuring your belongings.
Know your inventory
Having someone present at both pick up in Los Angeles and delivery in New York to do an inventory check is vital. If it cannot be you or someone from your household, make sure someone you trust can be there to check inventory as it gets loaded onto the truck, and someone can be in New York as your items are unloaded and delivered into your new home.
Make sure everything is delivered
Before signing the final paperwork upon delivery in New York, stating that the move is complete, make sure that you have received all your boxes and furniture. Count each box and check all items against your inventory.
Need to make a claim?
If you need to file an insurance claim for any damaged or lost items, it will need to be filed within a certain time frame. Inquire with your moving company how long you have to file a claim. This allows you time to unpack and check each box and each item. If you do need to file an insurance claim, it is advised to begin the process as soon as possible.
Recommended reading
 Moving Long Distance To New York
Advantages Of Using A Long Distance Moving Company
FAQ