Where to Find Spas After Moving to San Francisco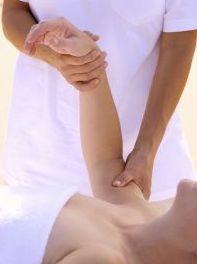 For some people, going to spas is part of the lifestyle. Fortunately, those who have just made a move to San Francisco need not worry about leaving it behind. There are plenty of spas to choose from within the city so where to find spas after moving to San Francisco is not a problem.
Located at Fillmore Street is a spa and yoga lounge called International Orange. It prides itself for encapsulating the tranquility and serenity needed to fully relax during a spa visit. Its interiors are modern and crisp as emphasized by its clean, white walls. Sunlight spills in to give the lobby a cheerful ambiance. The International Orange offers the traditional services found in other spas. However, it distinguishes itself by offering yoga to its clients as well. Thus, it is not only the body that is pampered but the spirit itself is rejuvenated through the asanas of yoga.
77 Maiden Lane is a sophisticated, full-service spa and salon that sits right beside Union Square. Deep cleansing facials, pedicures, and hair styling are only some of its popular services. 77 Maiden Lane is a favorite of both residents and tourists because of its excellent service. Unlike some posh establishments, the staff of this particular spa is known for their hospitality and friendliness. Despite catering to a very posh clientele, Maiden 77 is not at all an intimidating place to visit.
Those who are wondering where to find spas after moving to San Francisco have the option to visit the Golden Green Spa at the Fisherman's Wharf. It is a unique destination in that it focuses on alternative healing rather than the use of modern technology. They offer luxurious services such as flower facials and sandalwood scrubs. The massage therapy that is practices here also make use of essential oils that come straight from nature. Another distinct feature of the Golden Green Spa is that it has rooms particularly made for those who want to practice meditation.
On the other end of the spectrum is the Tru Spa located at Washington Street near the San Francisco Chinatown. It is a spa that prides itself for being completely modern and up to date. It is an establishment that is constantly mentioned in women's magazines for being one of the best in the area. The bamboo floors of the Try Spa are the only distinguishing feature of this particular establishment. It also has a Tropical Rainforest room where clients can stand under sprinkles which mimic rainfall before getting their treatment.
San Francisco definitely has a variety of spas that can be visited. These spas can range from the simple to the extravagant as well as the traditional to the themed. Whatever the taste may be, there is an establishment waiting to be experienced by those looking at where to find spas after moving to San Francisco.