Where to Find Spas after Moving to New York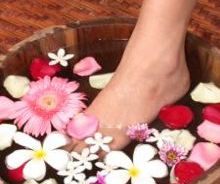 Moving to another city can be so tiring that after settling in, you'll want a good body rejuvenating session at any spa. Finding spas in New York can be quite easy since there are a number of them scattered across all boroughs, each with its own specialty treatment and price range. However, the good places to look for are the Upper East Side and West Side. There are a number of these spas in these districts which features both old style and new age treatments.
Elizabeth Arden Red Door and Spa which is located on Fifth Avenue on the Upper East Side is a good place to unwind and relax in. They have a unique foot spa treatment which is just what you need after being on your feet all day, moving around to settle in your new place. The Olive Oil Procedure takes a total of fifty minutes and features a relaxing olive infused soak, scrub, massage and polish. They also offer a Desert Stone Massage which is good for removing stress on your back.
Also on Fifth Avenue is the Avon Salon and Spa, which aside from being a spa, also specializes in delivering perfectly arched brows. The salon of the famous eyebrow sculptress Liza Petrescu is on the second floor of this posh shop. They offer wax and plucking so you achieve just the right curve on your brows that will go with your overall facial feature. On the sixth floor of this shop is the spa which offers a variety of treatments, from pre/post natal massages, hot stone massages to paraffin pedicures.
Just further north on Madison Avenue is yet another spa to visit after moving to New York. Completely Bare is an elegantly appointed spa whose specialty is in permanent hair reductions and in Epi-Polish Facial. They use an epilite intense-pulsed-light machine to reduce large pores and remove unwanted hair on the upper lip and bikini areas. Epi-Polish Facial on the other hand, promises results of an even complexion in just an under thirty minute session.
The Ajune Spa on Third Avenue differs from these other spas since they feature a relaxing ambience with wooden accents. They are famous among young mothers since their ambience and services caters more to this group category. They use old style treatments which focus on aroma therapy. Some of these sweet smelling treatments are strawberry cleansing, kiwi-pineapple exfoliating, banana-soy hydrating and grape-infused massage. However, they also have new age treatments such as laser wrinkle reduction, collagen, Botox, beta peels and dermabrasion with salt.
After moving and settling in to New York, there is no better way of unwinding than a full afternoon at a spa to indulge on your favorite treatment. The above are just some of the spas in the Upper Eastern Side of New York and there are others which may offer interesting or more relaxing body treatments. Probably one of the advantages of moving to the Big Apple is that you are offered more choices in terms of fashion, body pampering and gastronomy.