Screening Moving Companies - Part 2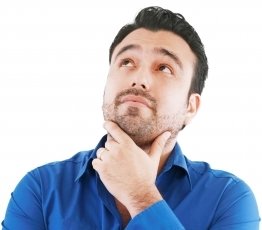 As you start your screening process, try to divide your process into two main parts. In the first part, do a short research of local companies that serve your geographic area. This step is important to help you save valuable time.
After gathering a list of moving companies follow these steps to perform your initial screening:
Look at each company's website and learn about the services offered. While some companies provide both local and long distance services, some offer either local or long distance services.
Check all companies on your list for proper licensing and insurance. To do so you can check the company's website and write down license numbers and insurance coverage.
Check each company's file with the Better Business Bureau and remove companies with unsatisfactory rating.

Please note: a company Better Business Bureau file does not always reflect the company's service. You must take in consideration the volume of work, the company performs, its start date with the bureau, and complaints history.

For example, if a moving company performs 100 moves per year and its file is only one year old, chances are that the rating will be satisfactory. However, if a company performs 10,000 moves per year and has a 10 years old file, it may seem unsatisfactory. It does not necessarily mean that the first company is better.
After minimizing your list, you now have a shortlist companies that meet your basic requirements. Assuming you finalized your moving date, this is the time to start interviewing these companies and get written quotes and estimates.
Before you contact the moving companies on your shortlist, take a minute and gather a list of requirements: what do you expect from your moving company and what are the services required. Consider the following:
Moving Date
Will you be moving on a weekday or weekend? At the beginning or towards the end of the month? Remember that moving companies are usually busier at the beginning and end of the month, on Fridays and on weekends. This fact may result in different rates (often more expensive on the busier times).
Packing Services
Will you need help with packing and if so what type of service? Partial packing or a full service? If you choose to pack yourself you will need packing materials. Do you want to purchase packing materials directly from your mover and if so does he deliver?
Storage
Will you need to store your items for a while? If so, does your moving company offers storage on both origin and destination? How long will it take to deliver your household goods from the time you notify?
Insurance
What coverage is offered by your moving company? Who is the insurance provider?