Moving Long Distance to San Francisco
If you have been planning a long distance move to San Francisco, you will first want to consider a few things. The first thing to consider is if the location you are moving to is safe. Consider the fact that the crime rate varies in different parts of the city so make sure you are moving into a safe community. These days it's not uncommon to see people relocate for other job opportunities. Other reasons for moving long distance to San Francisco includes relocating for family or just wanting to have a fresh start somewhere new.
It's important to consider the cost of a long distance move and more importantly the costs of living in your new location. Long distance moving will cost you more, as your moving arrangements are more detailed. If you do not set things up to make your move easier, this experience can be stressful. Planning ahead is important and can prevent unforeseen issues with your long distance move to San Francisco.
The first step to make sure your household items are shipped safely and securely to your new location is to find a reliable long distance moving company. If you are a parent, another matter to research is the school districts you would like your child to attend. San Francisco is known to have a very good school system with the availability of private schools if you prefer your child to attend one.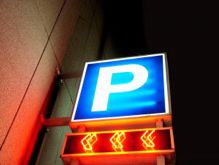 Another thing to consider when moving long distance to San Francisco is the environment in which you are moving to. San Francisco is an expensive city with the cost of everything rising. Another big issue about San Francisco that you may need to know is parking. It can be an annoying problem finding parking in the city which is important to look into before you choose your place of residence. With San Francisco being as crowded as is it is, you may need some extra time to find the right place that is best for you and your family. Moving long distance to San Francisco can be a fun and exciting experience for everyone if you check into a few important things before you make the move.