International Moving - Culture Shock
Moving overseas is hard enough -- finding international moving companies, clearing customs -- and then you actually get there.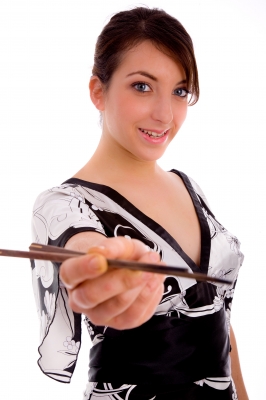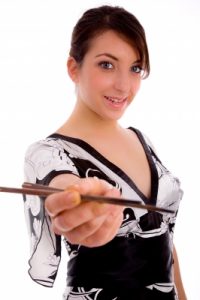 Now you have to worry about culture shock. How do you get over a craving for a certain type of food from home? What will you do if you get lost and can't ask directions? Can anything help when you feel out of place but can't figure out exactly why? Overwhelmed by having to find a new doctor, schools for your kids, a new dentist?
Everyone experiences some degree of culture shock, and the bouts of depression that accompany it. The key is to develop strategies to deal with it before you face it, especially if you are going overseas for an extended period.
The first step to dealing with culture shock? Recognize it. You might be in a place where everybody speaks a different language. Maybe you're of a different ethnicity, or you just don't understand the local humor.
But even when you view your travel as an exciting new adventure, culture shock can be hard. When expectations and actual experience don't match up, culture shock is often the result.
Culture shock can also come from positive experiences. Keith Wynne, a young American starting work in Japan, was taken aback when he saw how willingly people went out of their way to help when he needed it. He was shocked by a level of kindness and openness unfamiliar to someone who had grown up in a large American city.
Recognizing culture shock for what it is can help you deal with it. "Culture shock is a necessary part of adaptation," says Patricia Linderman, co-author of The Expert Expat: Your Guide to Successful Relocation Abroad. If you do not feel culture shock at some point, she says, you are not adapting to your new home.
How to deal with it varies from person to person.
Talk to another person who has had a similar experience. Find expats from your country and swap stories. Write or email others who have traveled just knowing that others have had similar experiences can help a lot.
Or you might want to spend some time alone. Stay home and read a book, or exercise by yourself. Try to find a location that feels comfortable to you -- restaurants that serve familiar food, or movie theaters showing films from home.
But the longer-term fix is to learn about the culture that is "shocking" you. At the root of all culture shock is unfamiliarity. Once you begin to learn about a new culture and its people, the initial surprise after moving begins to fade.
Linderman suggests that you "take things slowly, gradually venturing out to meet people and explore." Try to make friends with native co-workers and acquaintances; read up on the history and traditions of your location.; visit important local landmarks and destinations; try out new food and hope to find a new favorite among them.