What Hotels to Stay in When Moving to San Francisco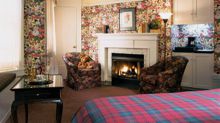 Any kind of transition can be quite stressful on the person making the move. This is the reason why it is important to keep the surroundings as calming and as tranquil as possible. For those who are moving to San Francisco, keeping the peace is easy by finding the right hotels to stay in.
What differentiates San Francisco hotels is that they are able to combine the worldly style of Victorian architecture with the sensibilities of California living. While there are many different kinds of places to stay in, those who are just about to move into the city can opt to go to a bed and breakfast hotel. The cozy and homely ambiance of these places is the perfect backdrop while waiting to settle into your new home.
Since there are plenty of these hotels to stay in when moving to San Francisco, there are various choices when it comes to location. If what you want is to get a feel of the city's pulse, there is the Inn at Union Square. It is set in the middle of San Francisco's shopping and entertainment mecca with stores such as Macy's, Tiffany's and Bloomingdale's just a few steps away.
Stepping inside the Inn at Union Square provides a haven for those new to the San Francisco lifestyle. In the evenings, an intimate gathering can be set up in the parlors found in each floor. Guests can invite their friends and business contacts for some wine and hors oeuvres so they can start new relationships in their new home.
If what you want is to get away from the bustle of downtown living, there is the White Swan Inn located in the Nob Hill area. With its 26 rooms and European architecture, it provides a quaint setting for those who prefer to stay somewhere intimate when moving to San Francisco. The dark wood paneling and comfortable furniture perfectly captures its theme of English charm. At night, you can cap off a long day of preparations for the move by settling by the fireplace to relax.
San Francisco has a rich history, which you can immediately take part of by staying at the Marina Inn. This 1924 landmark has been restored to provide the setting of an intimate yet convenient bed and breakfast. For those looking for what hotels to stay in when making the move to San Francisco, it is the perfect choice because of its Marina District location. Walking around the area shows you the luxury of the Victorian-style homes and their colorful gardens. It is a side of San Francisco that must definitely be seen.
Staying at a bed and breakfast can provide the solution when it comes to finding out what hotels to stay in when moving to San Francisco. The setting and the small number of guests allows the staff to know each one by name to make the transition seem less daunting and tiring.