Where to Do a Day Trip after Moving to San Francisco
Once the bags have been unpacked and the move made complete, the next step to fully assimilate the lifestyle of San Francisco living is to see its many breathtaking sights. To make this task less daunting, there are fortunately many day tours offered to the surrounding areas that will ensure that no famous landmark is left unexplored.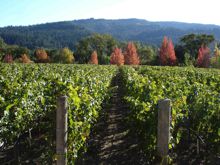 One of the most popular destinations by those living in the San Francisco is the Napa Valley. It is an idyllic location that can pleasantly overload the senses. Stepping into its grounds means inhaling the delicious smell of wines as they are being made. There are also remarkable views of the rolling hills of the California countryside. Those who choose to visit Napa Valley are treated to a day of wine tasting as well as a narration of the history of the area.
To get a taste of the wine country without the crowds, another option on where to do a day trip after moving to San Francisco is the Sonoma Ramble. Like its neighboring Napa Valley, it is full of small wineries that offer tasting sessions to visitors. However, Sonoma is different in that the wine is made in quaint and picturesque barns and their tastings are done for free. If the wine is not enough of an attraction, the tranquil roads that weave through the area are the perfect paths to take for a road trip that will show the sights of California.
A must see when it comes to where to do a day trip after moving to San Francisco is the Santa Cruz. It is a busy area rich in artistry and music. At first glance, this particular place may look like a scene from a typical beach town. There are plenty of surfers and other water sport adventurers that head over to Santa Cruz to enjoy the ocean. However, hidden behind the carefree lifestyle is a culture of art that can hold its own against others. Visitors to Santa Cruz can witness events that range from Shakespeare festivals and contemporary music concerts. Santa Cruz definitely shows that there is more than what meets the eye when it comes to living in San Francisco.
After moving in, it is expected that there is also a desire to see what San Francisco itself has in store. There is no need to move away from its boundaries to find exciting sights because there are already top destinations located within it. Bus tours are offered that take people around the city to see its various landmarks. The highlight of the trip is the renowned Golden Gate Bridge which is the pride of residents of the city.
There are plenty of groups that offer trips to various destinations at reasonable rates. There are even some who will personalize tours for small groups. It certainly is an exciting and pleasurable way to get to know the area more after moving to San Francisco.