California New York Express City Guide - Los Angeles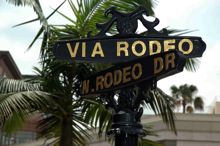 Located in Southern California, the City of Los Angeles was founded September 4 1781 by a band of 44 settlers who trekked from Mexico into what was then a remote and desolate region. Little did they know that they would found what would become one of the world's greatest cities.
Based on recent, published by the California Department of Finance - Demographic Research Unit data, there are almost 4 million people, living in the city of Los Angeles. In Los Angeles County, there are 10.2 million people.
Los Angeles, also known as L.A. or the "City of Angels", is the largest city in the state of California and the second-largest in the United States, as well as one of the world's major global cities.
Los Angeles is one of the world's most important centers of culture, science, technology, international trade, and higher education, and is home to numerous world-renowned institutions in a broad range of professional and cultural fields.
Climate
The city is situated in a Mediterranean climate or subtropical zone, experiencing mild, reasonably wet winters and warm to hot, mildly humid summers. Generally the weather is dry in all seasons, but can be relatively cold in the winter.
Summer temperatures can sometimes vary by as much as 25 °F warmer in the inland areas compared to that of the coastal areas. Temperatures in the summer can get well over 90 °F but average summer daytime highs are 85 °F, with overnight lows of 66 °F. Winter daytime high temperatures will get up to around 70 °F, on average, with overnight lows of 48 °F and during this season rain is common.
Culture
Los Angeles has one of the largest and most diverse populations of any municipality anywhere. It has the second largest percentage of foreign-born citizens of any major U.S. city. The Los Angeles International Airport is the number one entry for immigrants in the country.
The Hispanic, Asian American, and Caribbean populations are growing particularly quickly and the Asian American population is the largest of any city in the U.S. in addition, the city contains the largest concentration of Los Angeles County's 1.4 million Asians.
This article is provided California New York Express as part of the company's comprehensive Service Pledge. We, at California New York Express, believe that a smooth move starts with education and understanding of the services provided.
California New York Express is a leading moving company, providing superior coast to coast relocation services since 1995. For more information, please feel free to contact us.