Moving from California to New York, that's a big move! And finding the right long distance movers to transport your belongings from San Francisco to New York is an extremely important part of your planning process. To help you make one of the most important decisions of your move, spend some time researching moving companies and select a few that you would like to contact. Being prepared with some essential questions, you'll be in a better situation to find reliable and professional movers from San Francisco to New York.
How to find moving companies from San Francisco to New York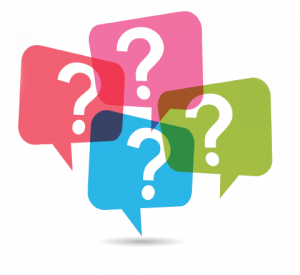 Recommendations are the best way of finding a reputable moving company. The Internet is also a great resource and can provide a wealth of information on any company you are considering. It also gives you an opportunity to ask questions and receive some insight into how the moving industry operates. However, after your initial online research, asking questions directly to the moving company will give you the answers needed to make an informed decision.
Some questions you'll want to ask any prospective moving company:
Do I need a permit to park the moving truck?
Yes. You are required to apply for a San Francisco moving permit through the San Francisco Municipal Transportation Agency (SFMTA). Finding available parking in San Francisco is never easy, especially for a large moving truck. A moving permit allows you to have the space to park the moving truck. You are responsible for obtaining the moving permit and having the parking space ready and available for when the movers arrive. To ensure you receive your permit prior to your moving day, start your application process once your move date is confirmed. The SFMTA require a minimum of 5 days to process the permit. It's also important to inform yourself on the costs to get a permit. The starting price ranges from around $289 and increases depending on the amount of space you will reserve, measured in feet. Any signs required is an additional cost. Go over this information with the moving company before applying for a permit, ensuring you have all relevant information.
What is the average cost to move from San Francisco to New York?
The average cost of a move from San Francisco to New York can range between $1800 to $9000. There are many things to consider when determining the cost. These include: Distance, size, additional services, and moving date.
Distance: New York is the 27th largest state within the United States of America, covering 54,555 square miles. Your total cost will be calculated based on the distance to where your items will be delivered.
Size: The cost of your shipment will be calculated based on what you will be moving. Moving companies charge by weight or volume.
Additional services: Will you require any additional services, such as: shuttle service, long carry, packing services, or expedited delivery?
Moving date: Depending on when you plan to move, long distance moves between San Francisco and New York are priced differently during the winter and summer months. Summer is the busiest time within the moving industry therefore the cost increases during these months.
How long does it take for my belongings to get from San Francisco to New York?
Moving companies operate differently; therefore, the delivery timeframe you receive could vary between companies. The distance between San Francisco and New York is around 3,000 miles, depending on your delivery destination. Moving trucks are only permitted to operate for a set amount of hours each day. Moving day, and delivery day also need to be taken into consideration when calculating how long it will take for your items to be delivered.
What is the best time of year to move from San Francisco to New York?
The best time of year to make your move from San Francisco to New York is between March and November, when there is not much rainfall in San Francisco and there is no snow in New York, which tends to begin in December, until early March. However, moving from San Francisco to New York can be done at any time of the year.
Recommended reading