Moving with Children - Part 1
Moving is usually an exciting yet challenging. As parents you must understand that moving is as hard for your kids as it is for you. Like you, your children are leaving behind familiar places, friends, and memories. Your children will also need to adjust to a new home, neighborhood, and seek new friends.
This big change requires the parents' attention as they are learning how to socialize and how to effectively get their needs met.
Let your Children Know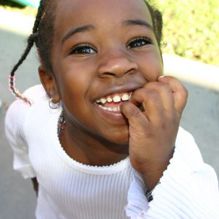 For many years the assumption was that the less time your children have to think about the upcoming move, the easier it will be for them. However, in the last few years the approach changes as experts now believe it is the opposite. Children need time to get used to the idea of moving.
Do not postpone telling them. Once you know you are going to move, take your children and explain to them that the family is planning to relocate. Be attentive to their reaction and try to understand how they are accepting this fact.
Answer Questions
Your children's questions can be a very helpful tool for you as they will give you an idea of how they are feeling-excited or uneasy. By recognizing how they feel in an early stage of the move you will be able to help your kids feel comfortable with the move.
Do not feel obligated to answer all of their questions right now but be sure to eventually answer them. Keep in mind that some questions may offer an ideal way to get your children involved in the move process immediately, such as suggesting them to investigate the new community online.
Be Confident
Children are influenced by their parents' attitude. If you are terrified by the move, it will seem terrifying to them too. However, if you are excited and positive about the upcoming move, your children are more likely to feel the same way.
Recommended Reading
Moving with Children - Part 2
Moving with Children - Part 3